cabbiealex

will transport you to your dream wedding in traditional style!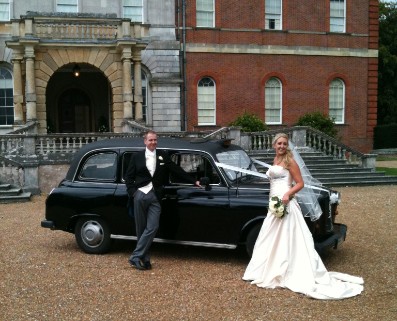 About Us
We run a professional wedding transport service. Our vehicles are Traditional London Black Taxis driven by professional drivers.
Services
: Bridal party transfers - to ceremony/reception
: Transport to & from Photoshoots
: Airport/Port Transfers
: Stag and Hen Party transport
: Corporate photoshoots and transport
Our Commitment
We will get you to the church on time and in style!
We will transport you in a traditional London taxi to and from your wedding, reception, photo shoot, hotel. We also do airport/port transfers. Bridal party transport. Stag and Hen Party transport.
Your wedding is one of the most important days of your life, and we are here to help. We will ensure that you arrive in style and on time...or not.... if that is your choice!!
You can count on us.
Testimonials
"It was lovely to arrive at our wedding in a Traditional London Cab." -- Helen & Kelly, Ealing- London
"Dear Jacqui and Alex,
Thanks very much for everything. It was a wonderful day for us and the cabs were superb.
Kind regards,
Chris and Jo Hallawell" - Ealing - London